A good personal trainer can play a gigantic role in how quickly you start making progress in the gym. Their main purpose is to help you skip over the errors that many people make when trying to navigate the world of fitness alone. They also keep you safe while enjoying the newfound, sometimes beautifully painful, path towards gains. However, as a mainstream profession, personal training is still relatively young.
This coupled with the fact that the entire fitness world has undergone an enormous evolution in the past few years, it can get confusing to know what to look for in a good personal trainer. With new services, delivery methods, qualifications, equipment, social media, and of course cost — deciphering the good from the bad can be quite daunting.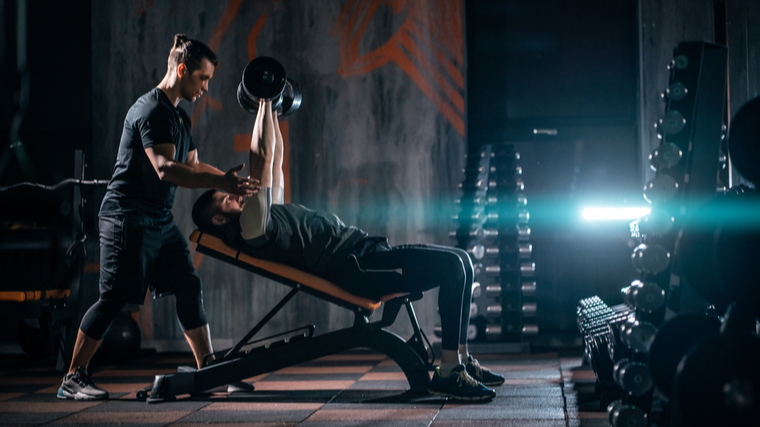 Here are ten factors to consider before hiring a personal trainer to get you heading in the right direction.
What to Consider Before Hiring a Personal Trainer

Experience
Personal training is a broad umbrella term that reaches across many (if not all) training goals. Depending on what you're looking for in a trainer, their experience in the field itself may cut them from the running almost immediately. Whether they are young and inexperienced or simply not experienced within the areas of expertise you are looking for — not every single trainer is equipped with the same skills.
With that in mind, there can be young or inexperienced trainers that are amazing at the service they can provide you. The chronicial age of a trainer is not necessarily an indicator of quality. Always check to see the trainer's experience with previous clients and goals to see if they align with what you're looking to achieve for yourself. 

Continued Education History
Continued education is a topic with a ton of moving parts. As the fitness industry grows and begins to encapsulate many different forms of training, certifications have blown up along with it. A trainer who is pursuing additional certifications shows that they value knowledge and are willing to invest money in developing their skills to serve you better.
With the expansion of areas of expertise, a dilution of certification quality or relevance to your needs is also a risk. Seek out trainers who are consistently seeking out high value, accredited certifications that overlap with your own interests. Upgrades to their baseline certifications and pursuing top level industry education are things that should catch your eye in a personal trainer.

Personal Experience With Exercise
Personal training is a unique profession that couples paper credentials with physical experience on the floor or in sport to truly shape the value of your trainer. While physical appearance or sports performance aren't necessarily correlated to how well a trainer may service your goals, it may speak volumes toward how well they can guide you through a similar process.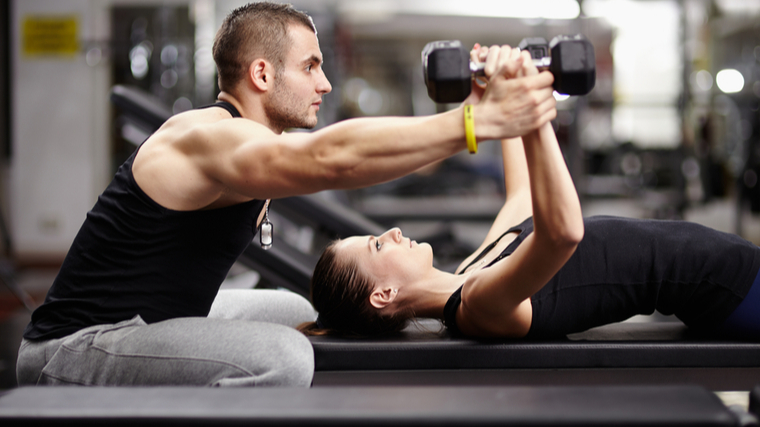 A trainer that is highly experienced in powerlifting may be better suited to get you stronger — likewise for a trainer who has run marathons assisting you with cardiovascular performance. The best personal trainers blend their education with practicing the skills necessary to help you accomplish your goals.
Seek the trainer that talks the talk but also walks the walk. Their experience will add a ton of value to their book knowledge. And, by extension, help you reach your goals quicker.

Network
All physical training comes with risks of injury — but even removed from the gym atmosphere, life is filled with annoying little tweaks, bumps, and bruises. Regardless of if injury happens on the playing field or an accident on your own, your personal trainer's professional network can be a huge asset to you. Over the years, a personal trainer may network with a registered dietician, massage therapist, physical therapist, or other overlapping professions to help serve you better.

Years in the Industry
Years in the industry is less a commentary about how much experience your potential personal trainer has accumulated than an indicator of their commitment to fitness. The unfortunate truth about many professions, especially one such as personal training, is that many people start up in the industry not fully appreciating the task at hand.
Many trainers have a very short lifespan within the world of professional training, which can negatively impact you if you're looking for a long term commitment. A trainer with a solid number of years under their belt helps reassure you that they won't vanish on you midway through the experience.

Communication Style
You may learn from or take feedback in a very distinct way. With a personal trainer, the way you receive communication from emails, phone calls, training documents and programs, or in person coaching can have a dramatic effect on your progress.
Finding a personal trainer that has a compatible communication style with your own. It's a great detail to find out about sooner rather than later. Cues are a tricky part of the game, and learning a physical skill can take time. 

Professionalism
Professionalism is an ongoing battle within the realm of personal training. Technology such as cell phones are great tools, but can leave you wondering how much attention your trainer is actually paying towards you.
Timeliness, professionally-written communications, and maintaining a professional appearance are all potential indicators of habits that may spillover into services that you are paying for. It's best to be mindful of how a potential trainer carries themselves with these habits.

Adaptability
A gym at peak hours is absolute chaos. You may have the best written plan with your pre-workout in you and ready to go — but if every piece of equipment you had planned is taken, what can you do? A good personal trainer can be adaptable in these moments, modifying the plan on the fly to accommodate the intent of the original exercises and making alterations for what's currently available.
Adaptability also extends to training schedules. The reality is that the best thing for you and your trainer is to lock in a consistent schedule, but life tends to happen from time to time. The ability to be reasonably flexible with scheduling is another huge asset to assure you're getting the best value for your dollar.

Personality and Compatibility
Personality and compatibility are two enormous factors to consider when finding a personal trainer. The "personal" aspect of personal training is a much larger motivating factor than almost anything else a prospective trainer can offer you.
How well you connect and enjoy their company can have a huge impact on your desire to show up — especially on those days that take everything in your power not to cancel. It's important to realize that not every personal trainer is meant to train every client. Find the one that checks the most boxes but also connects with you the best.

Rates
Inevitably, money is a hurdle that must be overcome when deciding if a trainer is for you or not. It's pretty broadly understood that a personal trainer is a paid service nowadays, but from commercial gyms to home gyms and freelancers, the hourly rate for personal training can vary wildly. Oftentimes, the expense will be linked to experience, education, or some other metric of quality.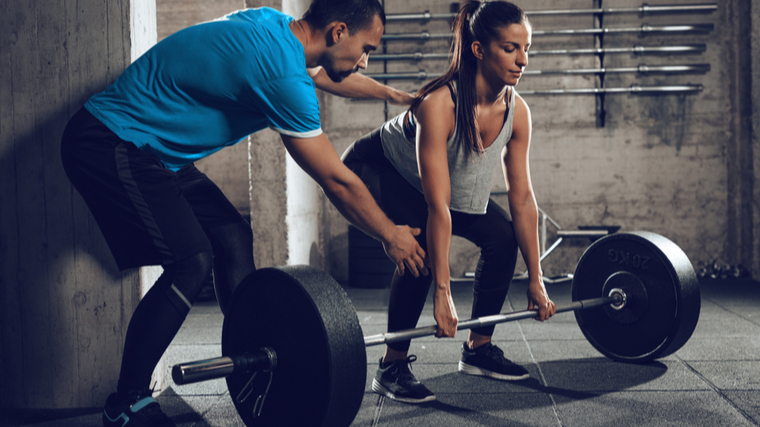 Increased prices are, normally, a reflection of increased expertise. It's up to you to weigh the pros and cons of your personal trainer's cost with the value they can provide. Sometimes the most expensive isn't necessary to service your goals.
Benefits of Hiring A Personal Trainer
The benefits to hiring a personal trainer are pretty significant, especially if you have minimal experience training. The biggest motivating factors for hiring a personal trainer are the promise of faster progress, better education for you to carry forward, accountability to your own training, safety in executing exercise, and overall enjoyment of the process.
Faster Progress
The experience a personal trainer can impart upon you from the first day can catapult you leaps and bounds farther than had you grinded it out through trial and error. With their combined personal and professional experience, a personal trainer is going to specifically avoid programming, technique, and recovery slip-ups that could cost you valuable time in your pursuit of your goals.
A personal trainer's expertise ensures that you're much more likely to reach your maximum potential, much faster than you might on your own.
Education
Trainers are almost always formally educated and physically trained in the exercises you're going to undertake in your program. With this dual-pronged approach, both providing background rationale and physical guidance, you will also become much more in tune with your body and how exercise works.
Not everyone is interested in knowing the goings-on under the hood of a good program or why each exercise is important, but that's part of the package you'll have access to through a good personal trainer.
Accountability
Scheduling of personal training sessions immediately makes it harder to bail on your workouts. Not only is there often a financial penalty, but the pure act of committing joint time with another person makes it a lot more difficult for most people to cancel. In this sense, especially early in your training experience where good habits may have not yet been established, you're more likely to stay consistent with your workouts.
Safety
One of the express benefits of having a personal trainer is their second set of eyes completely dedicated to the perfect execution of your workouts. Without proper feedback from an experienced training partner, film, or a personal trainer, you may be making unintentional errors for an unknown length of time.
Not only can this potentially short-change your results, it can oftentimes contribute to an increased risk of injury for some of the more complex exercises (especially with heavier loads). 
Enjoyment
There is a very freeing feeling when you hand off your programming to another person. You will gain real estate within your brain to simply focus on intensity and enjoyment of the session without having to think of all the nuances of programming the best workouts. Between the mental stress being completely removed from the equation, having a dedicated training buddy or hype-partner never gets old.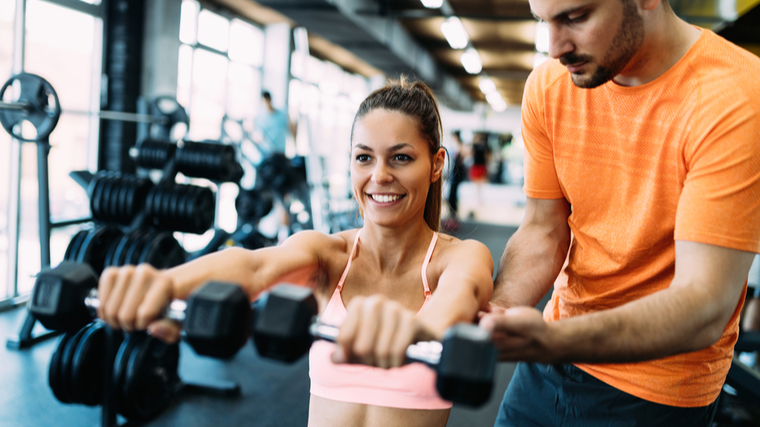 Not only will your training be completely designed to reach your goals as quickly as possible, your personal enjoyment is also factored into the route you take.
Questions To Ask a Potential Personal Trainer
Personal training is a long-term commitment. Many people will hire their personal trainer for one specific goal but end up retaining them much longer due to the personal relationship and training successes they've achieved with them. It's very possible that you too see your goals grow and evolve as your trainer helps improve your capabilities.
With that kind of commitment, it's important for you to know exactly what you're getting into before developing a relationship. Here are some questions that might be helpful for you to learn more about who you'll be working with.
What mistakes have you made as a personal trainer?
What interests you about being a personal trainer?
What style of training is most interesting to you?
What are some of your proudest coaching moments?
What is your approach to teaching if your first method doesn't click?
How will you keep me accountable?
What commitments do you expect from me as a client?
What happens if we just don't seem to be working?
Wrap-Up
Personal training has slowly become an expected staple service in most commercial gyms. Not all trainers are the same, and the field is still rapidly developing — even baseline levels of knowledge can vary wildly. Continued education, personal interests, and professionalism can all influence your experience with a trainer, so it's important to consider many options as you shop around for who may be best for you.
Take your time to find someone who is the best fit. Personal training, like exercise overall, is often a commitment for the long haul. Knowing what to look for and the questions to ask can make all the difference in assuring you have the best experience possible.
Featured Image: Goami / Shutterstock